Jollies became LuzArte By Nate Johnson
New From Jollies, LLC
Jollet, Luna, Wave added to pleasure toy lineup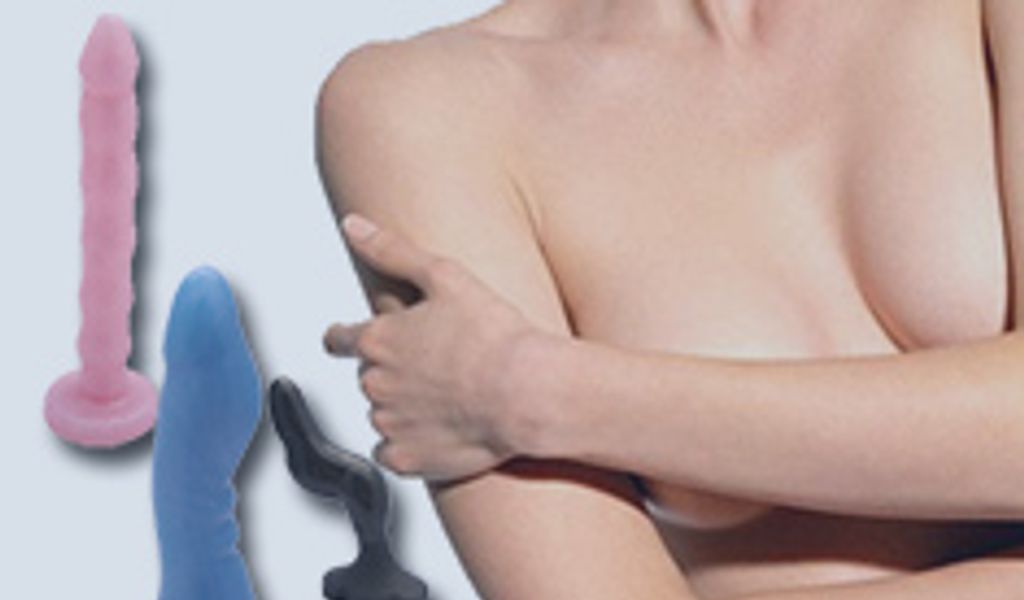 PHOENIX - Jollies LLC has released the Jollet, Luna and Wave, pleasure toys made solely of medical-grade silicone.
The design of the Jollet is based on the original Jollie design and is made for cervical and G-spot stimulation, Chief Executive Officer Luze Chavez said. For the Jollet, the Jollie's original handle was removed and stimulation bumps were added to the shaft. The device has a hole into which a vibrator can be inserted. Since the Jollet's design resembles that of a "typical dildo," Chavez said, it is easier to manufacture and therefore less expensive.
The Luna, touted as "the perfect silicone toy for female or male anal play," has an asymmetrical design that resists the expulsive power of the rectal muscles during orgasm, Chavez said.
"By offsetting the external and internal design of Luna, we've created the first blast-proof anal toy," she said. "The insertable portion of the toy was molded from an actual rectum and therefore very comfortable, while providing a full inner feeling."
The Wave is an 8-inch-long, harness-compatible dong.
"Gentle waves of the soft silicone enhance both vaginal and anal play," Chavez said. "The slender size makes it great for first-time toy play, and the slippery, smooth surface finish allows for friction-free thrusting, exactly what this toy is designed for."
For the user's health, Chavez said, all three of the new toys are manufactured using solely medical-grade silicone.
"Jollies is dedicated to the promotion of women's sexual health," she said. "Jollies creates anatomically inspired sex toys [designed] using only medical-grade silicone. There are no additives in the silicone, other than color - and even that has been chosen for low or zero toxicity. These offerings are designed to provide the retailers with lower price points for high quality silicone products. We currently have 6 toys in our product line and more coming very soon."
---